It's the annual slopestyle competition at the Fernie Dirt Jump Park on Labour Day Weekend! VIEW updated event schedule.
Past Event Videos: By Miles Blair Media By HipGnosis Media
This year brings back the FMB World Tour Bronze Level event and Best Trick Comp under the lights! This event is great to watch for spectators with a BBQ and more on site. The afternoon starts with little groms, including a run-bike event, then progresses with age and ability, ending with the advanced/pro riders and FMB Bronze Level points competition for cash prizes and Best Trick comp under the lights. It's a day of great entertainment and competition at the Dirt Jump Park next to the Fernie Aquatic Centre. All proceeds from the event go back to the park to help develop local athletes and improve the park.
Big thanks to our event sponsors to date: TECK, FOX Racing, Gearhub, Ski & Bike Base, Straight Line, The Guides Hut, Fab Rite, FOX, Edge of the World, Super 8 Hotel Fernie, Fernie Alpine Resort, Giv'er Shirt Works, B-Line Bike Park, The Royal, Snow Valley Lodging, Fernie Property Care, Commit, SOAR Studios, Happy Cow Ice Cream, Big Bang Bagels, Vogue Theatre, Kootenay Signs. Interested in sponsoring? Email: ferniedirtjumppark@gmail.com
CATEGORIES & Fees:
Expert/Pro $40 - FMB Bronze Level Event
Advanced $40
Intermediate $40

Beginner $25

Beginner kids receive a free WAM BAM Cinch Bag with goodies free with registration

Run Bikes $25

Run Bike kids receive a free WAM BAM Cinch Bag with goodies free with registration
Add the coveted WAMBAM T-shirt for only $10 or WAMBAM Cinch Bag for only $6 during registration.
Non licensed FMB competitors will be required to have a Fernie Mountain Bike Club event membership for $10 or regular season membership for insurance coverage purposes.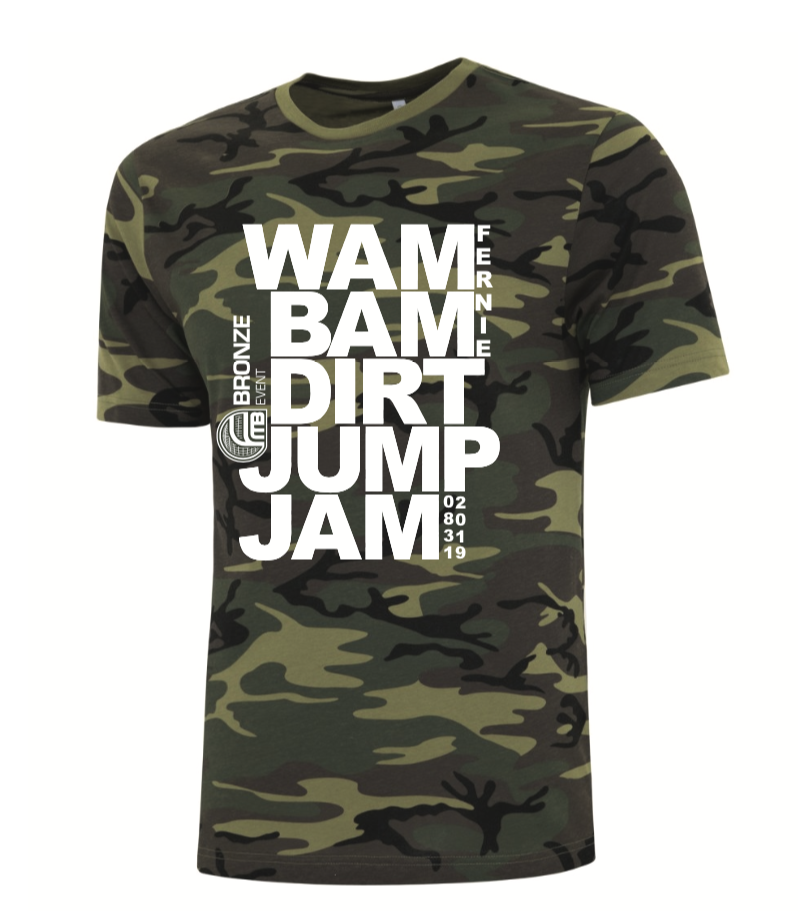 REGISTER ONLINE
Questions, comments, want to volunteer? CONTACT US